The EDGE PNW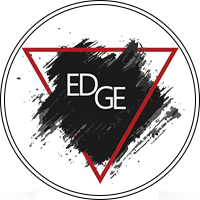 Every choice the EDGE of a new beginning
Topics include: 
Self-Care
Effective Communication
Suicide Prevention
Confidence & Self Esteem
Social Media Guidelines
Intimacy
Bullying & Violence
Drug & Alcohol Abuse
Peer Pressure
Setting Clear Boundaries
Understanding Other's Perspectives
Dating Decisions
Navigating Conflict
Developing Personal Strength
Edge PNW is:
Trauma Informed
Medically Accurate
Evidence Based
Age Appropriate
Culturally Sensitive
School
Those who experience healthy relationships are less likely to drop out of school and maintain better performance in academic pursuits.
Community
Connected communities are proven to experience less violence, increased safety, and fewer incidents of property damage.
Family
Children do best in every measurable component of their lives when they live in a healthy family structure.
Work
Healthy relationships in the workplace create an environment with lower turnover, positive morale, better trust, and increased productivity.
Finances
Financial stress is a leading cause of conflict. Many studies demonstrate a strong correlation between healthy committed relationships and wealth accumulation.
Health
People in healthy relationships enjoy lower stress, better physical health, more contentment, and longer lives.